Reach Excellence in Quality Control with SmartVision's Technology!
SmartVision is pleased to invite you to a Live Demonstration of Smart_Projector_Quattro_Pro: the best equipment for inspection and dimensional Quality Controls of small items and industrial components.
Come and Visit us at:
PTC Asia 2023 – Power Transmission and Control
24 – 27 October 2023
Shanghai New International Expo Center (Since)-China
Booth: OE3-K610
Get the Pass and Contact us to Book an Appointment with our specialists! We wait for your visit at the exhibition space of our partner Xi' An Lainotech Ltd.
---
The Smart_Projector digital video measurement system, available in a wide range of models, allows automatically measure component dimensions using SmartVision's optical-digital image processing technologies. By analyzing the image taken from a component, detecting the edges of the characteristics at high speed, both accurately, objectively and repeatedly, it is then possible to quickly measure components with simple and complex characteristics up to 16000 checking points.
With Smart_Projector it is finally possible to perform dimensional measurements and quality checks of a wide range of items in many industrial sectors, automatically, objectively, repeatably, quickly and easily.
---
Booth Preview: Smart_Projector_Quattro_Pro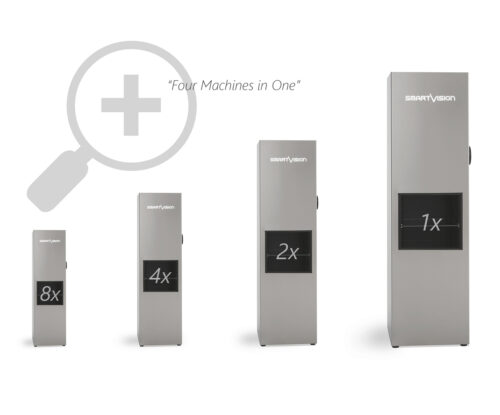 SmartVision instruments are Made in Italy: synonymous with high level of quality and innovation!