Reach Excellence in Quality Control with SmartVision's Technology!
SmartVision很高兴邀请您现场演示的Smart_Projector_Quattro_Pro: the best digital profile projector for automatic inspection and dimensional Quality Controls of small items and industrial components.
Come and Visit us at:
PTC Asia 2023 – 亚洲国际动力传动与控制技术展览会
2023年10月24-27日
上海新国际博览中心
展位号: OE3-K610
拿到通行证 and 联络我们预约 with our specialists! We wait for your visit at the exhibition space of our partner 西安莱诺机电科技有限公司.
---
The Smart_Projector digital video measurement system, available in a wide range of models, allows automatically measure component dimensions using SmartVision's optical-digital image processing technologies. By analyzing the image taken from a component, detecting the edges of the characteristics at high speed, both accurately, objectively and repeatedly, it is then possible to quickly measure components with simple and complex characteristics up to 16000 checking points.
With Smart_Projector it is finally possible to perform dimensional measurements and quality checks of a wide range of items in many industrial sectors, automatically, objectively, repeatably, quickly and easily.
---
摊位预览: Smart_Projector_Quattro_Pro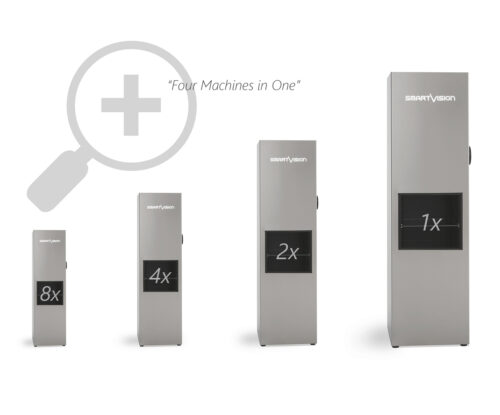 SmartVision instruments are Made in Italy: synonymous with high level of quality and innovation!